How to install The Rocketeer Pack
How to put your dog into The Rocketeer Pack
Is The Rocketeer Pack right for your dog?
Measure your dog from head to behind. Once you get the correct size match up with our sizing chart.
Extra Small (12" pack) - Dog Sizes 9" - 10"
Small (14" pack) - Dog Sizes 11" - 12"
Medium (16" pack) - Dog Sizes 13" - 14"
Large (18" pack) - Dog Sizes 15" - 16"
Extra Large (20" pack) - Dog Sizes 17" - 18"
ZuGoPet's Car Accident Program
We will replace The Rocketeer Pack damaged in an auto crash.
We do not advise to reuse The Rocketeer Pack or any other safety rated product that was in a car accident. Always get your car seat replaced immediately after an car accident.
For The Rocketeer Pack replacement seat details:
Email accident details - What happened? info@zugopet.com
Police report of accident
Photos of all damaged vehicles
Insurance claim
Proof of purchase
Photo of your dog with pet info (name, age, weight, etc.)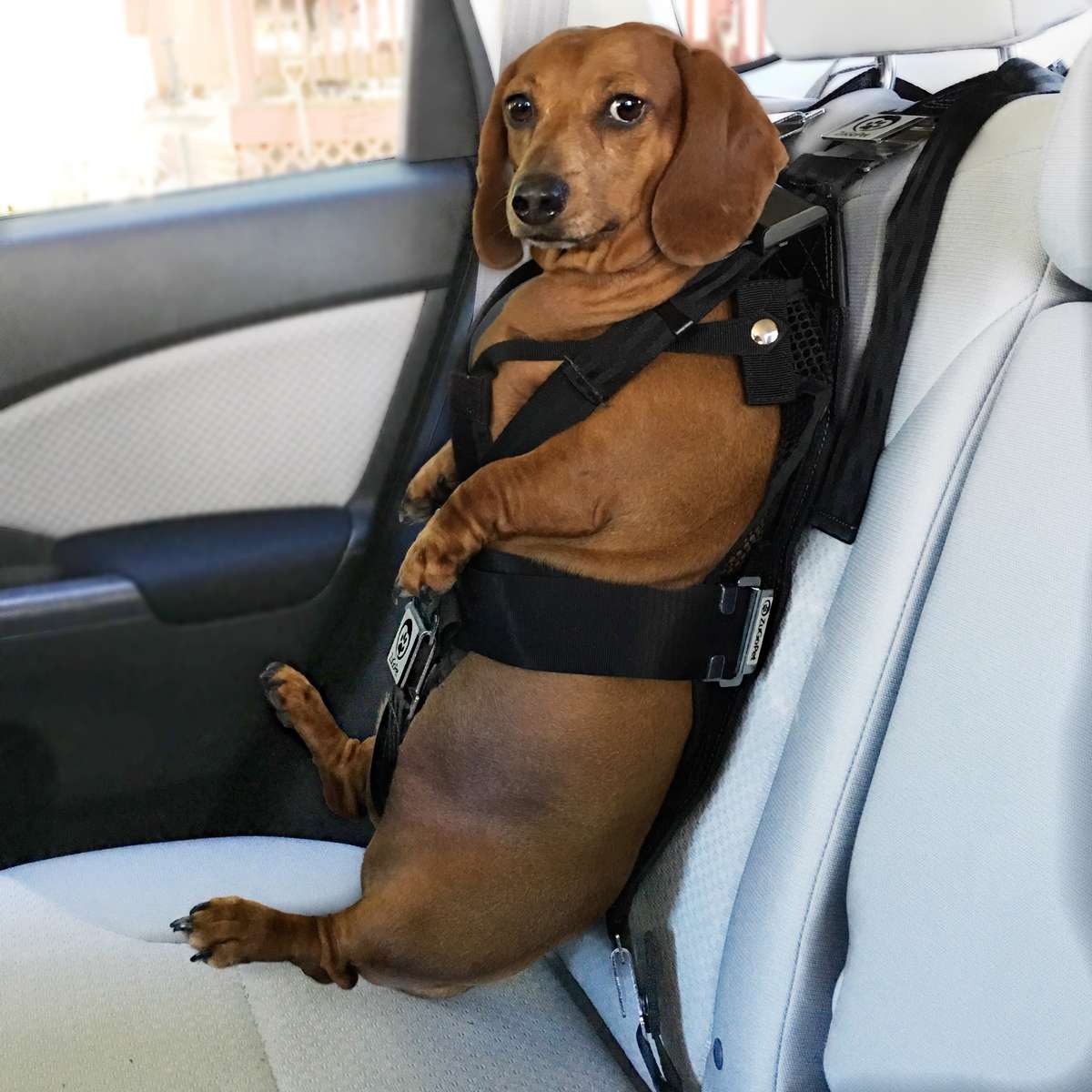 Finally a product that is made for Dachshunds! Long backs no problem!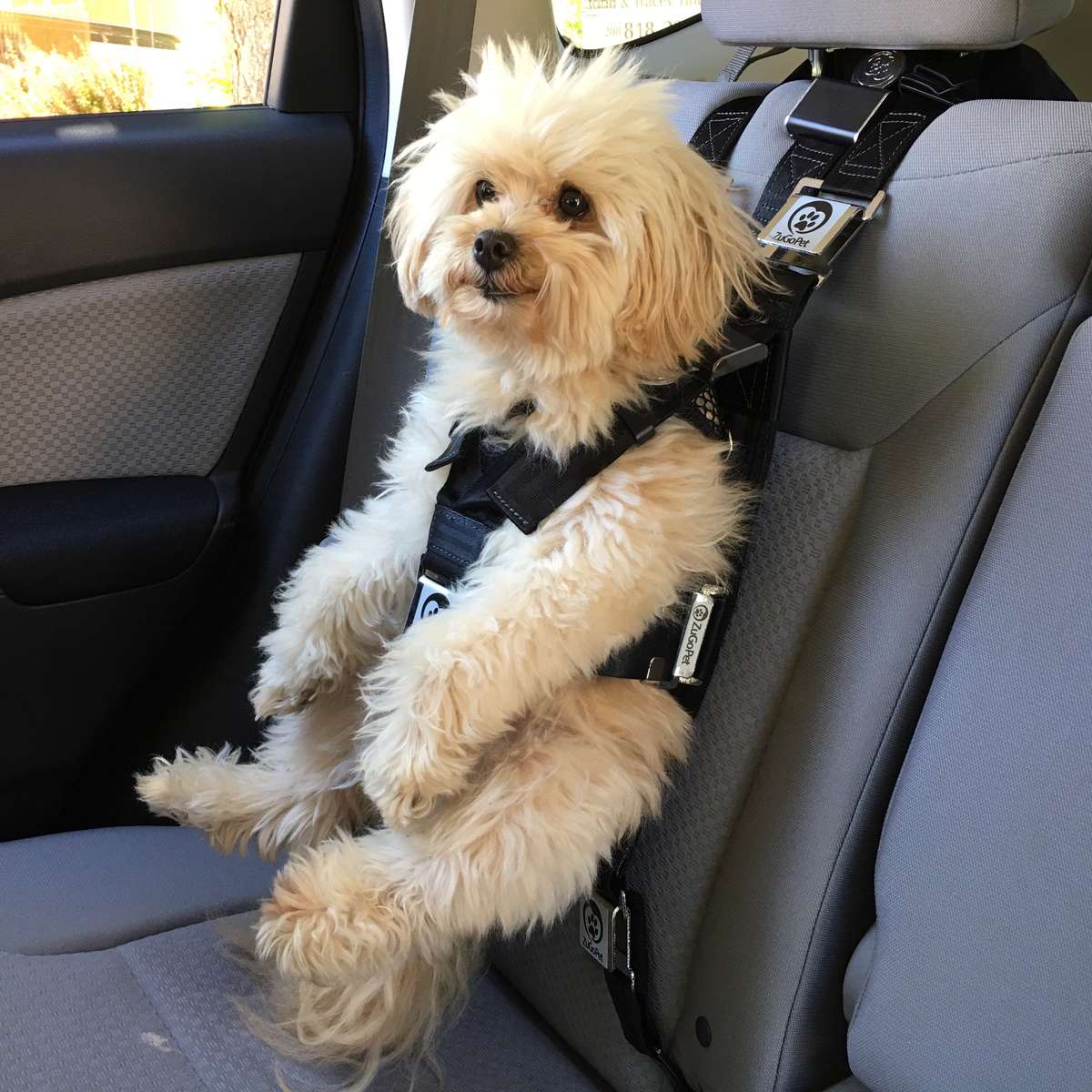 Can be adjusted to your pets size. Make sure you measure your pets back.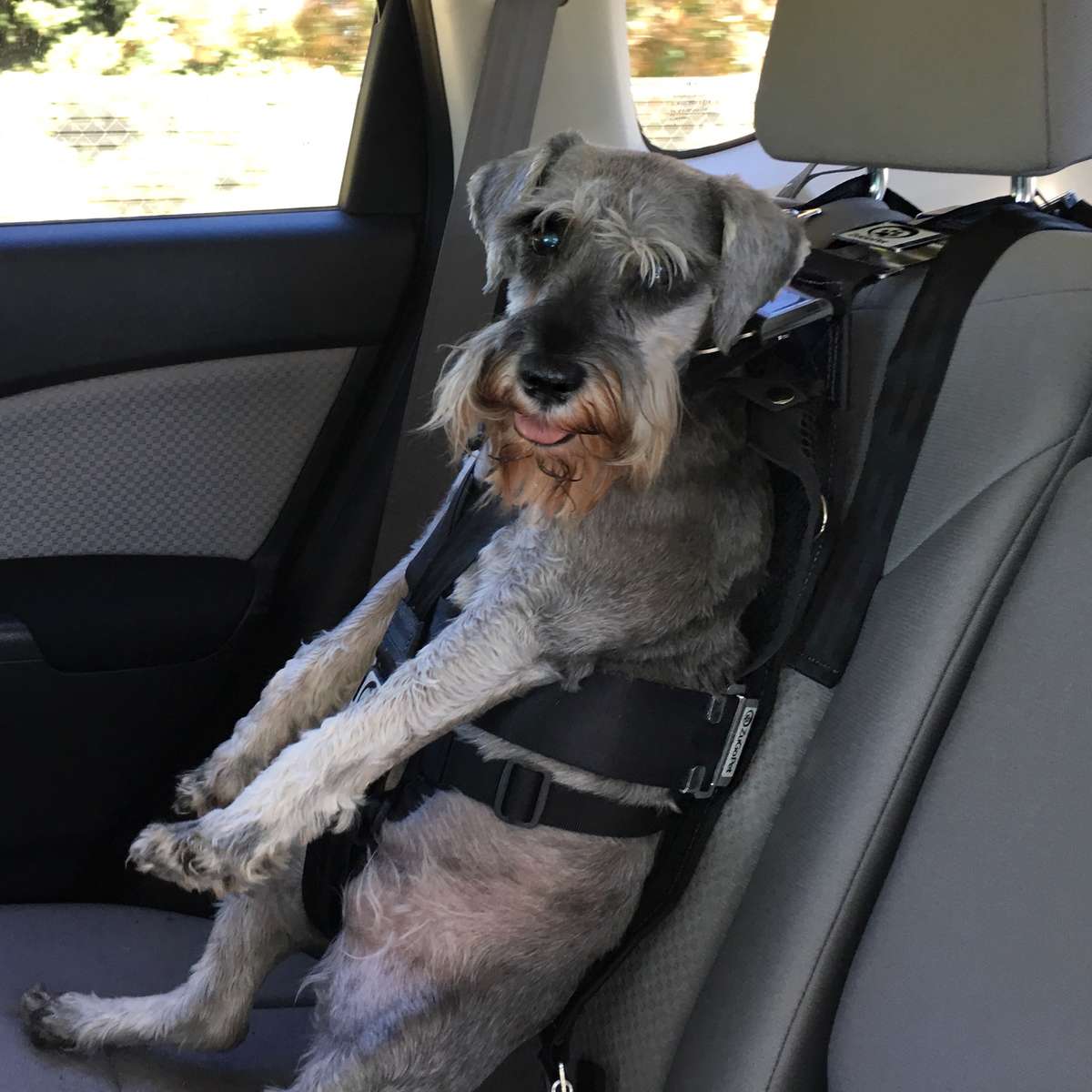 The Rocketeer Pack helps with hyper dogs and helps with relaxation.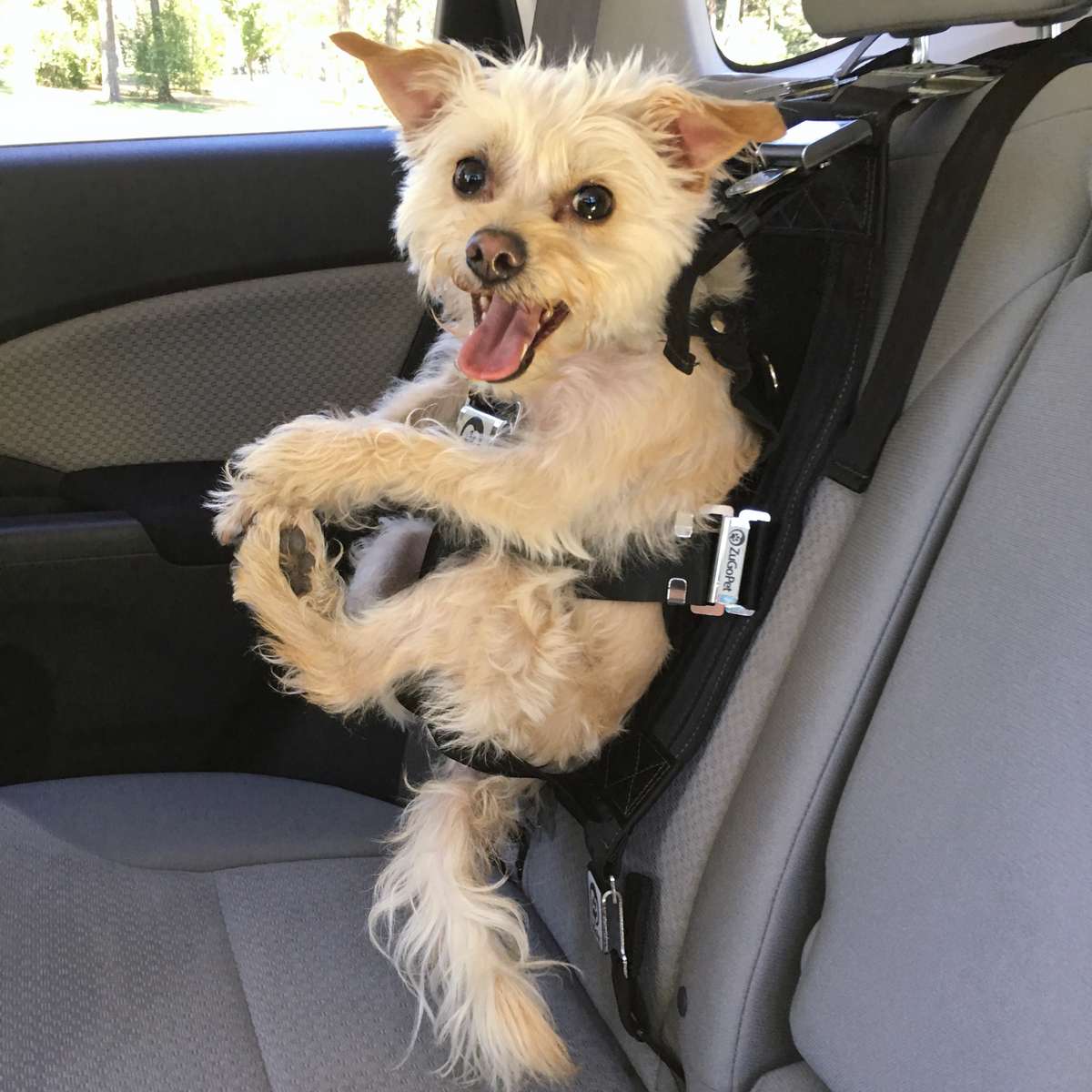 Wants to be held at all times.
Since dogs can see out the window they are calmer. Unidentifiable noises that often cause small dogs to be fearful are not usually noticed at all.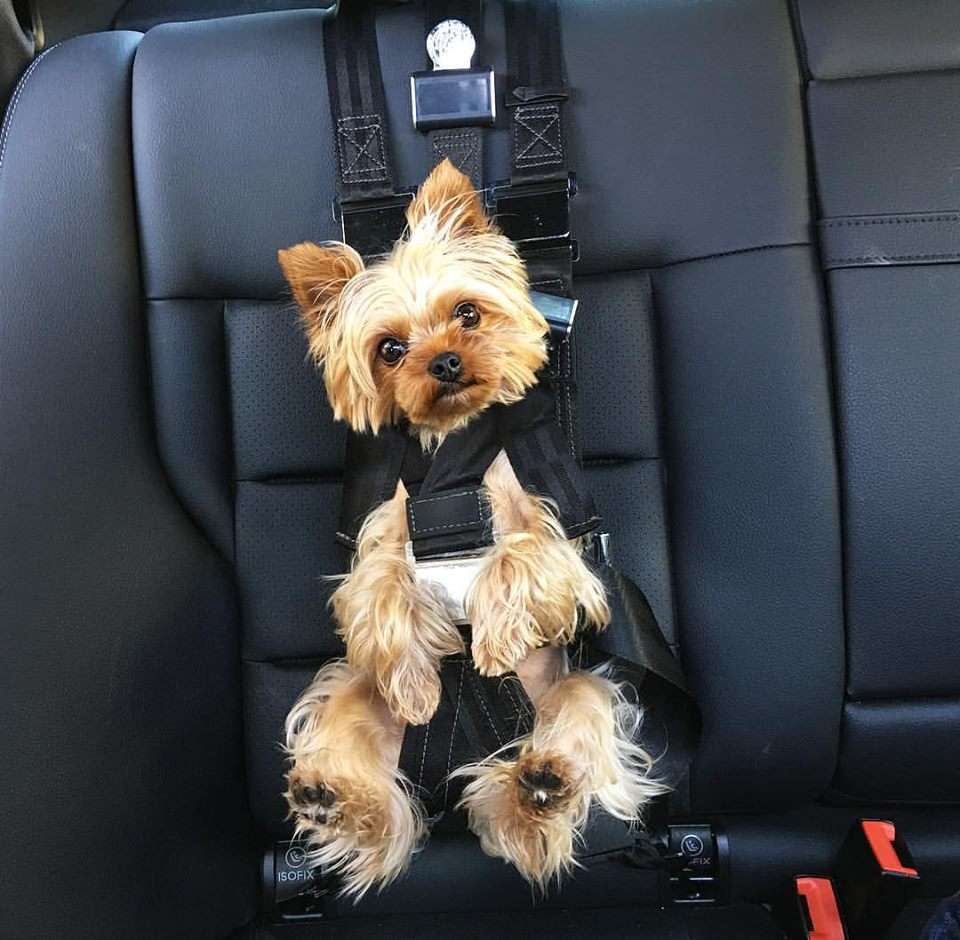 Too small for other products exception of this one.
Good for toy dog that have a difficult time going into other safety rated products.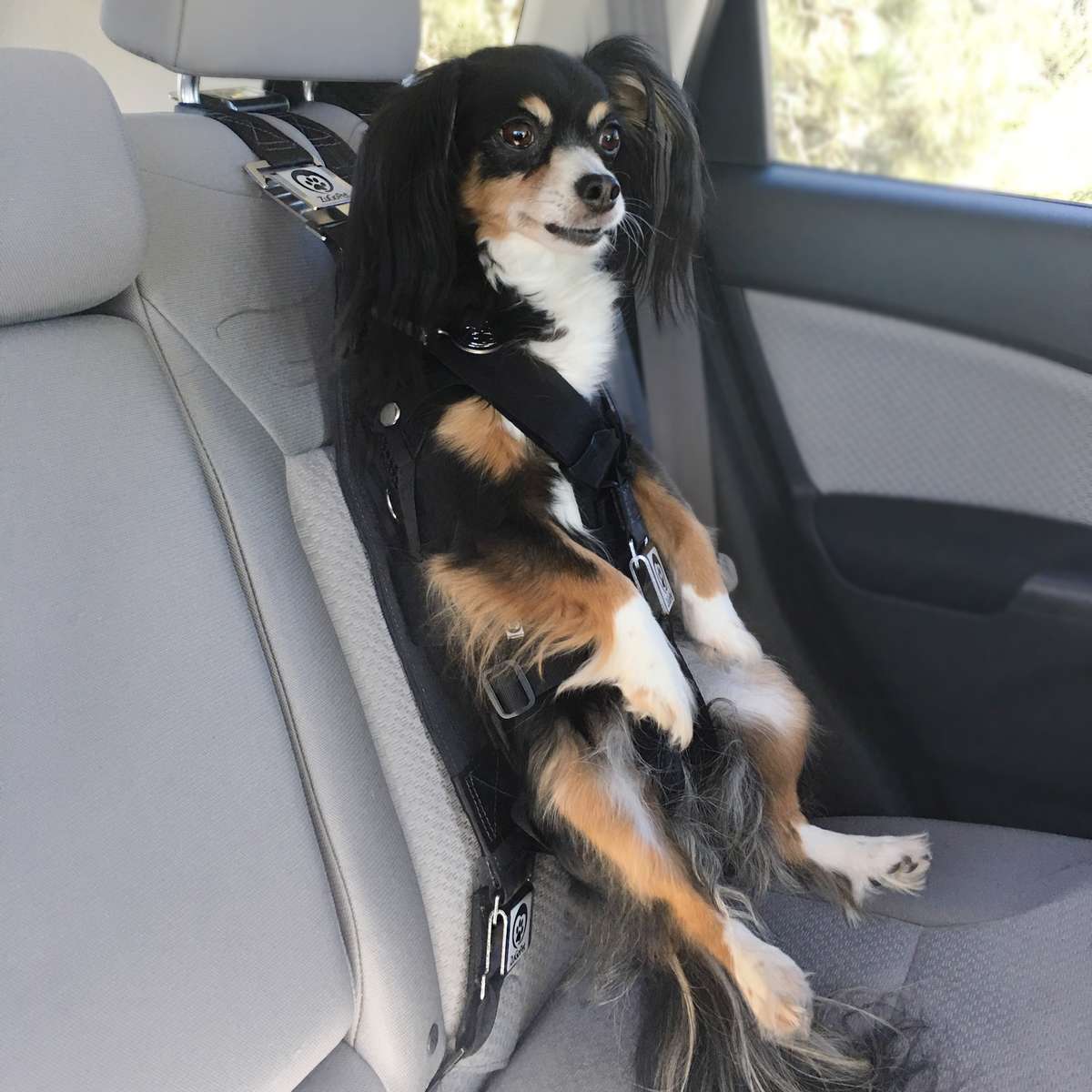 Needs to be by your side at all times.
The Rocketeer Pack's unique design so your dog to see you at all times and be entertained while looking out the window.
If you've asked you self these questions... How do I keep my dog safe in the car? What's the safest pet car seat? Is there a car seat for small dogs? Small dogs need protection too! We love your dogs as much as you do and want to see your dogs safe and protected in case of a car accident. The Rocketeer Pack has been passed and certified with 5 stars for 25 pounds through Center For Pet Safety. Please visit Center For Pet Safety and search ZuGoPet for more information about these rigorous tests. 
Small dogs get tossed around in the car with sudden movements and can get injured easily. With The Rocketeer Pack you can insure that your dog will be as safe as you are in the car.