Back to the top
The Rocketeer Pack - Multifunctional Harness
SCROLL DOWN TO SEE THE DOG SIZING CHART.
The Rocketeer Pack is a patented pet harness used in the car as a dog seat belt. Car harnesses for dogs help protect your dog in an accident. Pet safety in the car is important not just for our dogs, but for the whole family traveling in the car with our small pets. Small dogs love this pet harness. The dog is secured in the car harness and the dog is not touching the bottom seat to help protect your dogs spine. Veterinarians and small dog Chiropractors love how The Rocketeer Pack is specifically designed for small dogs under 25 lbs and under. Your dog will still be able to see out of the car window without risking their life, still have the wind blowing on your dogs face while having your pet safe in their dog car harness. 
Dog car seat belts are vital for your dogs safety. ZuGoPet has dedicated their brand to your small dogs safety. Pet safety is now one of the most talked about topics online. Statistics show, pets traveling in the car can cause driver distractions which cause car accidents. If you do not have a car harness for your dog now is the time. Center For Pet Safety tested our pet car harness for dogs 25 lbs and the test with the 25 pound dog passed with perfect scores.
If you have a small dog weighing 25 lbs your dog can have the total weight of 2500 lbs of velocity force flying through the car in a 60 mph car crash if not in proper dog seat belts. Choosing a dog seat belts and car harnesses for dogs can be difficult since companies might say their dog harness or dog seat belt is crash tested, but it will not protect your dog in a car accident. Our 25 pound dog car harness has been crash tested by Center For Pet Safety and will give your dog the best chance of survival if a car accident were to occur.
ZuGoPet designed The Rocketeer Pack to protect your dog in case of an accident. The multifunctional dog harness works as a backpack as well! When you're using the car harness as a dog seat belt you can have a dog backpack or front pack for your convenience. 
We love your dogs as much as you do. We hope you give The Rocketeer Pack (dog car harness) a try!
Please measure your dog starting from the collar to the tail base for proper sizing:
Extra Small Dogs - Dog Sizes 9" - 10" 
Small Dogs- Dog Sizes 11" - 12"
Medium Dogs- Dog Sizes 13" - 14"
Large Dogs - Dog Sizes 15" - 16"
Extra Large Dogs- Dog Sizes 17" - 18"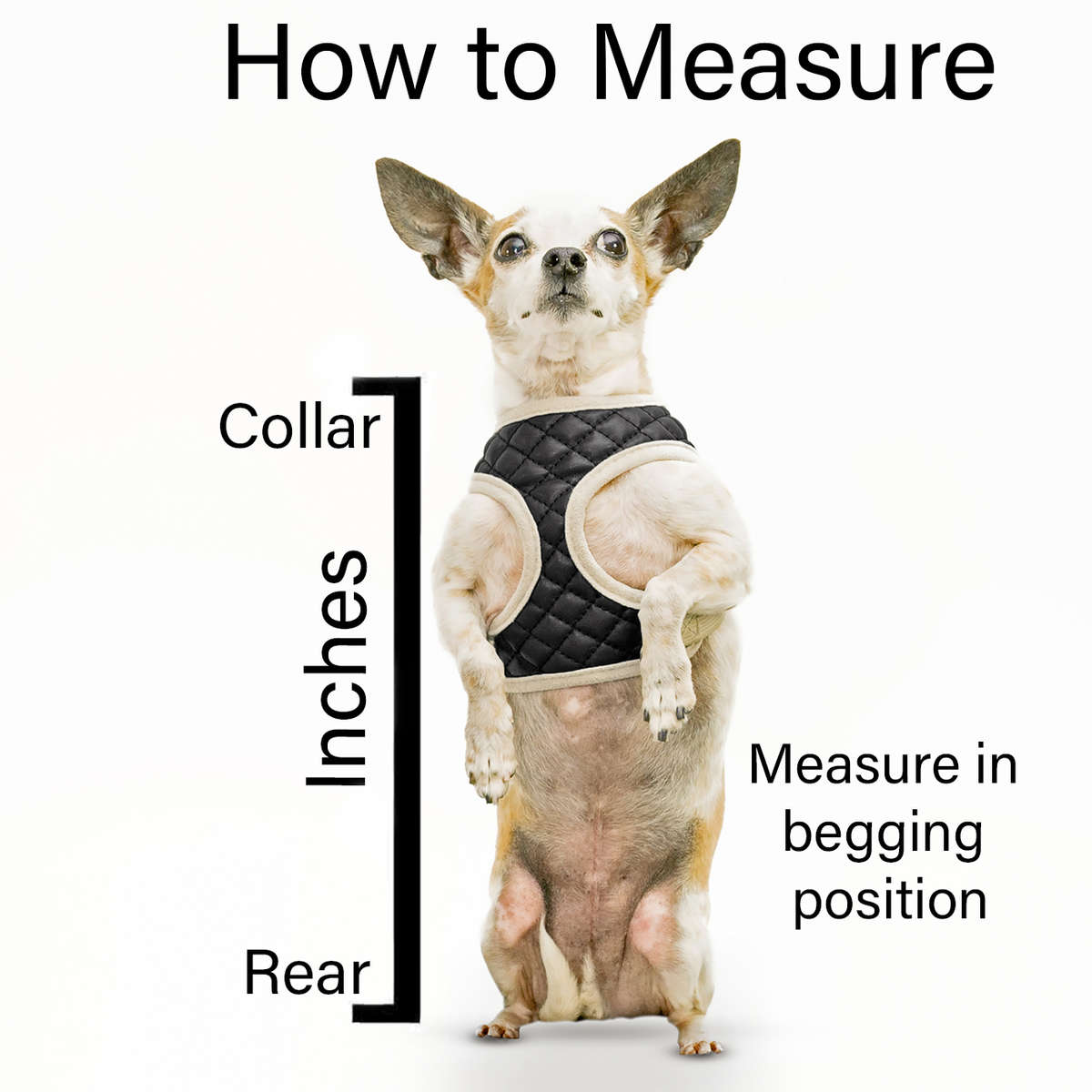 To measure your dog, start from the collar (where your put your dog leash) to the start of tailbone. Certified for pets 25lbs (11.35Kg) and under.
Extra Small - Collar to Tailbone - 9 to 10.99" inches (227-279mm)
Small - Collar to Tailbone - 11" to 12.99" inches (280-329mm)
Medium - Collar to Tailbone - 13" to 14.99" inches (330-380mm)
Large - Collar to Tailbone - 15" to 16.99" inches (381-431mm)
Extra Large - Collar to Tailbone - 17 to 19" inches (432-482mm)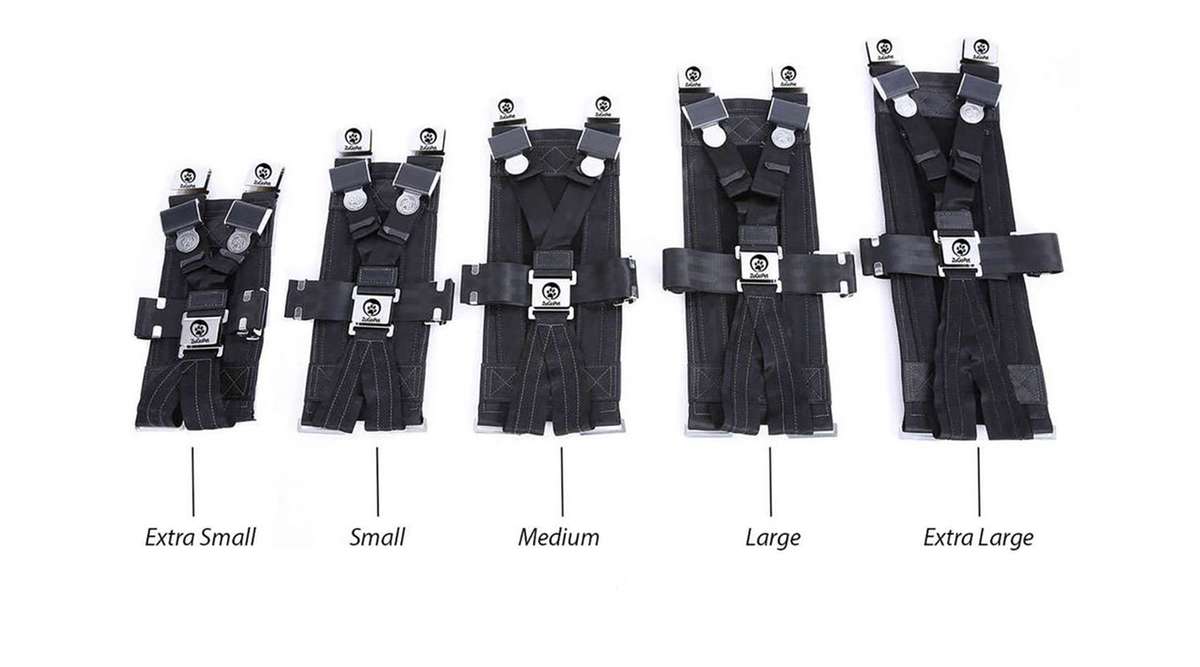 After you have your measurement pick out The Rocketeer Pack that works for your pup.
THE ROCKETEER PACK
The Rocketeer Pack is a patented dog harness for pets 25lbs and under. Designed to protect your dog and family in case of an accident. Pets love their new sense of security and visibility of their surroundings. Give your loved one the safety they deserve!
25 pounds Certified by Center For Pet Safety
"ZuGoPet's innovative design for small dogs converts from a travel harness to a wearable pack and unlike anything we have seen before in pet travel." stated Lindsey Wolko, Center for Pet Safety founder
25 pds Certified - 5 Stars, 100% Pass Rate!
The Rocketeer Pack Crash Tested by Two Different Facilities with Perfect Scores!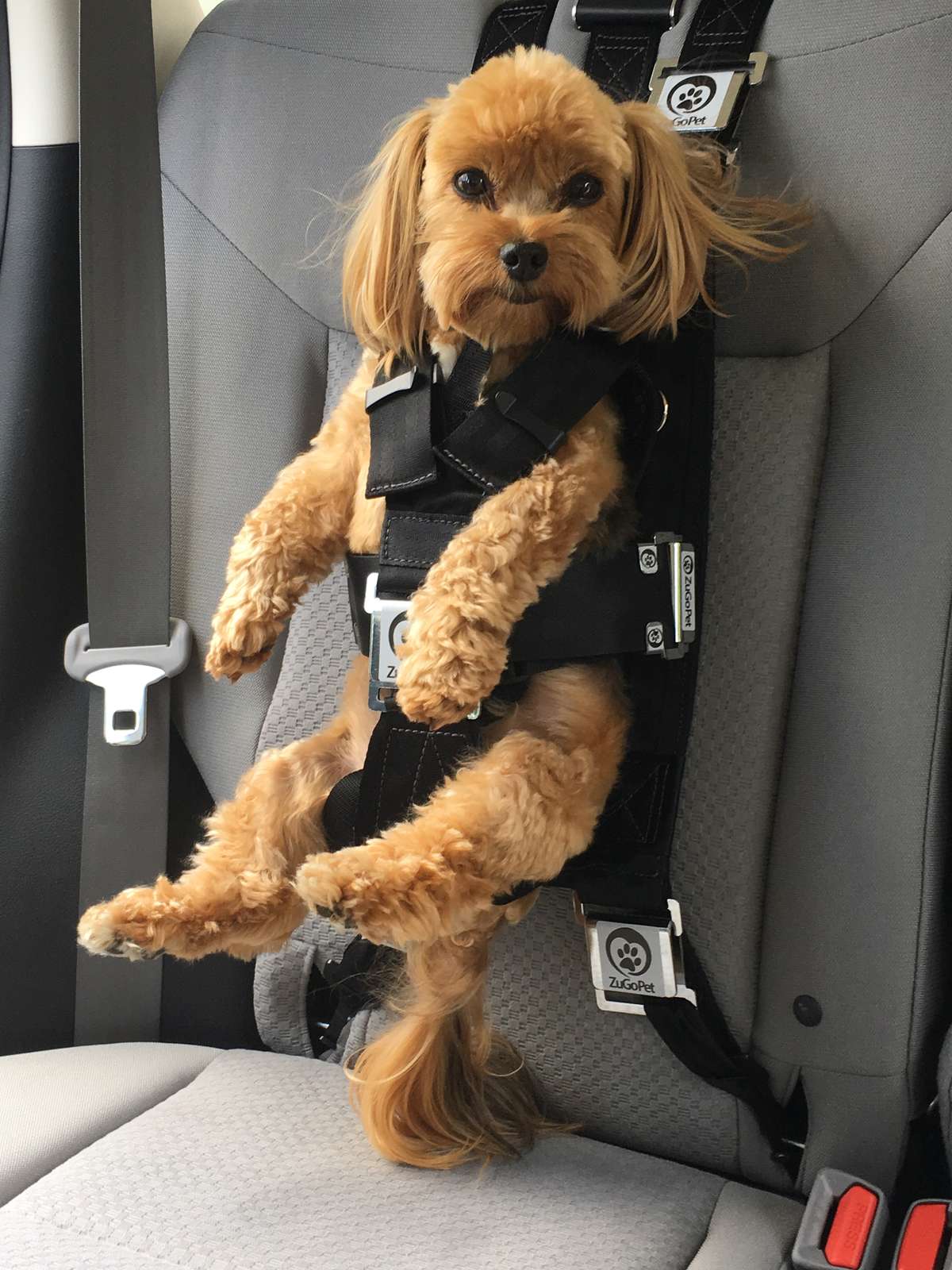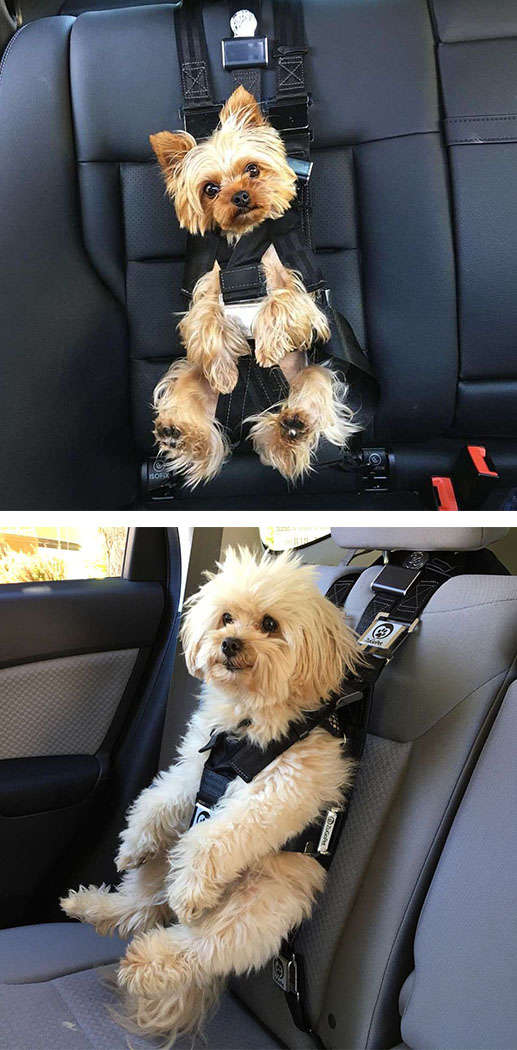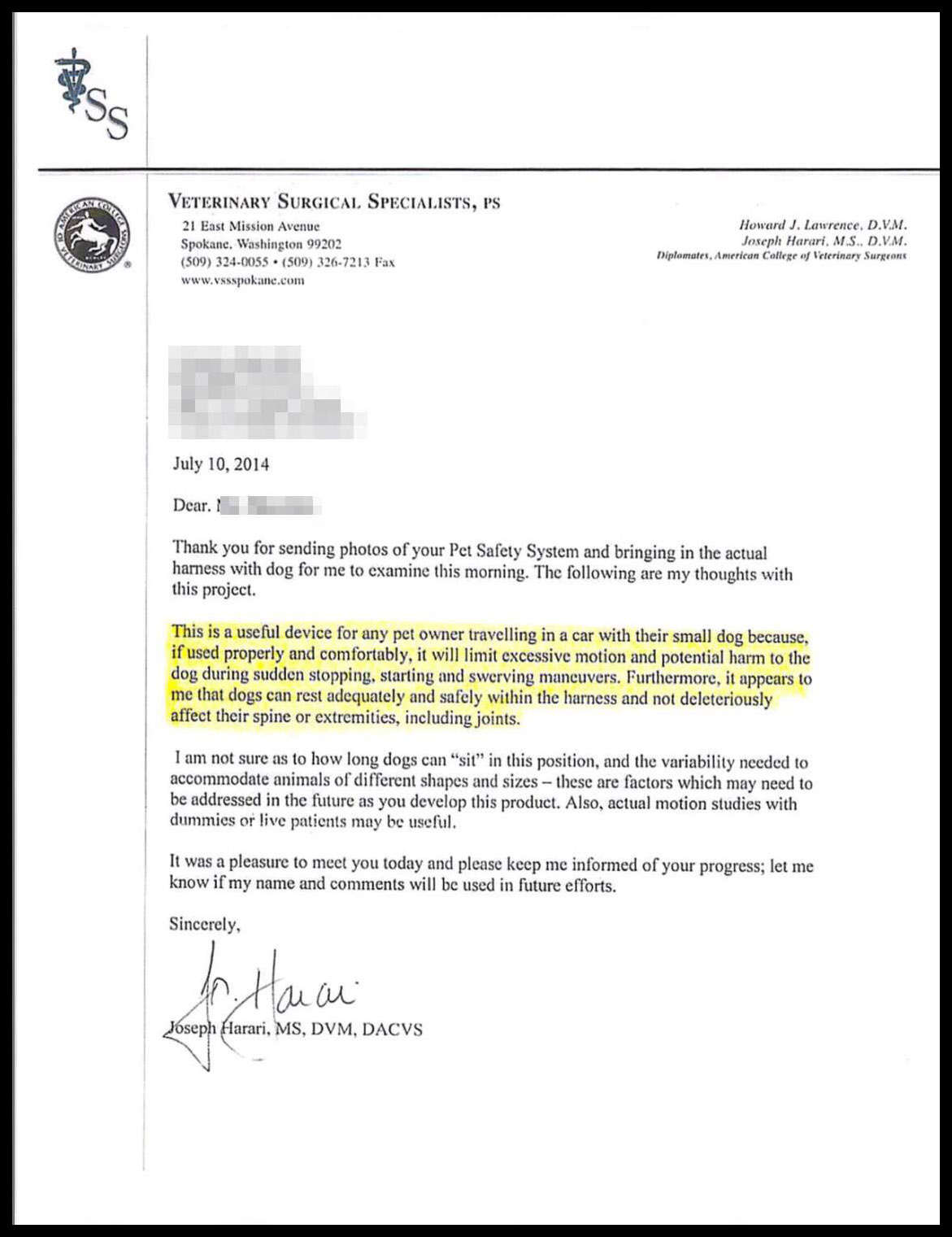 Veterinarian Surgical Specialist Approved:
"This is a useful device for any pet owner traveling in a car with their small dog because if used properly and comfortably, it will limit excessive motion and potential harm to the dog during sudden stopping, starting and swerving maneuvers. Furthermore, it appears to me that dogs can rest adequately and safely within the harness and not deleteriously affect their spine of extremities, including joints." - Josheph Harari, MS, DVM, DACVS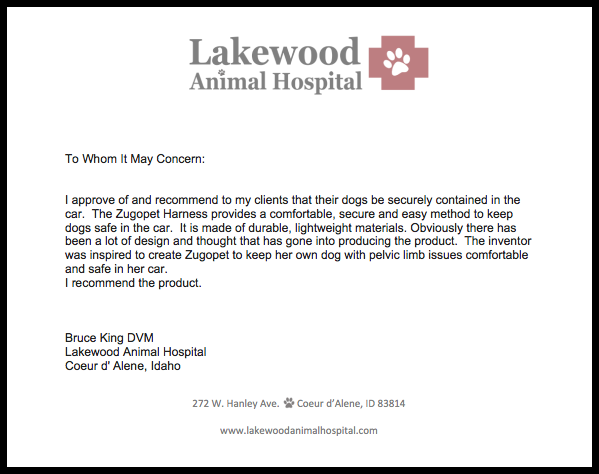 The Rocketeer Pack has been observed by leading Veterinarians to ensure your dog is safe & secure in the car while traveling.
Center For Pet Safety
Crash Test Video
The Rocketeer Pack is 1 of 3 Pet Brands Certified by Center For Pet Safety.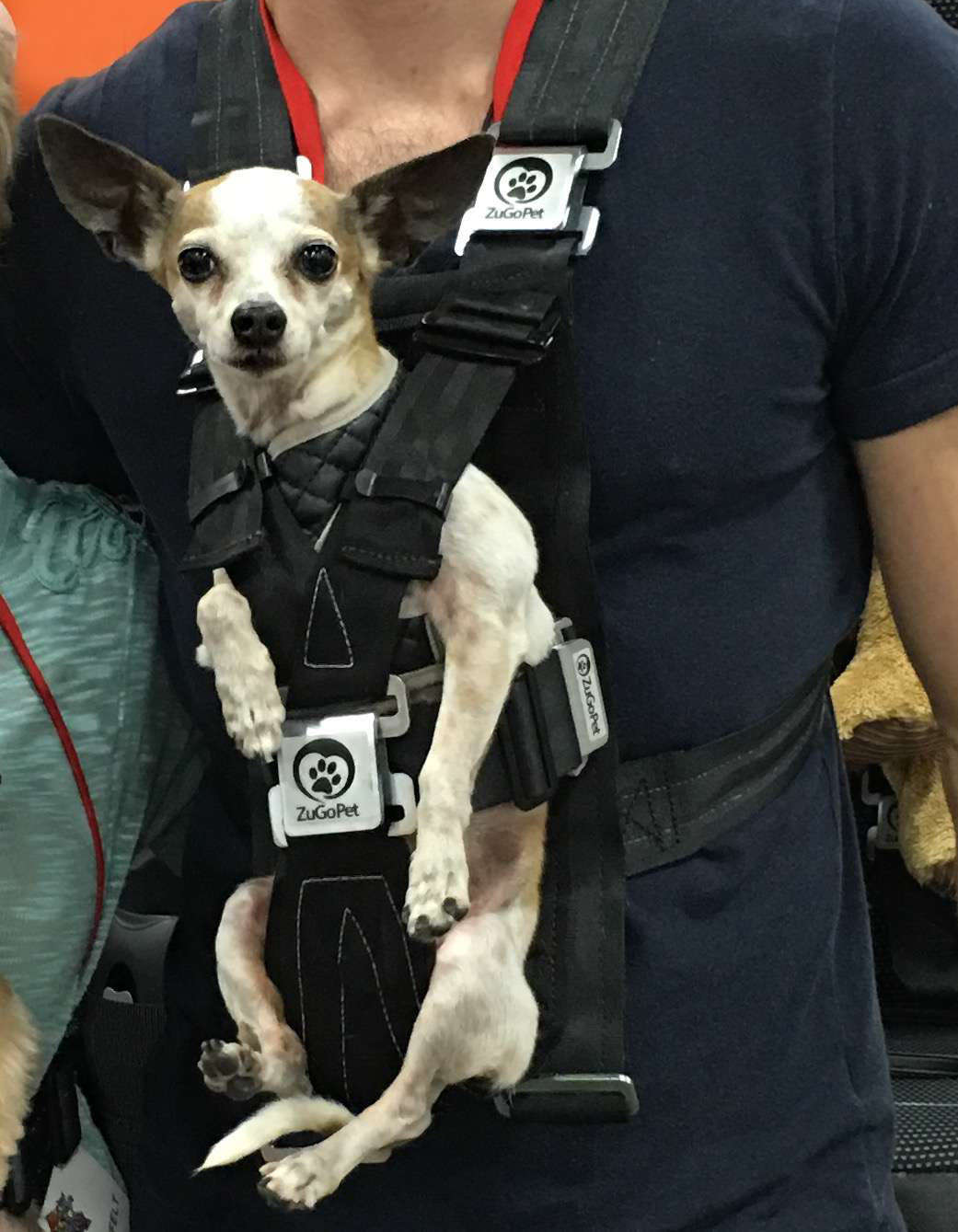 Free FrontPack / BackPack Attachments Included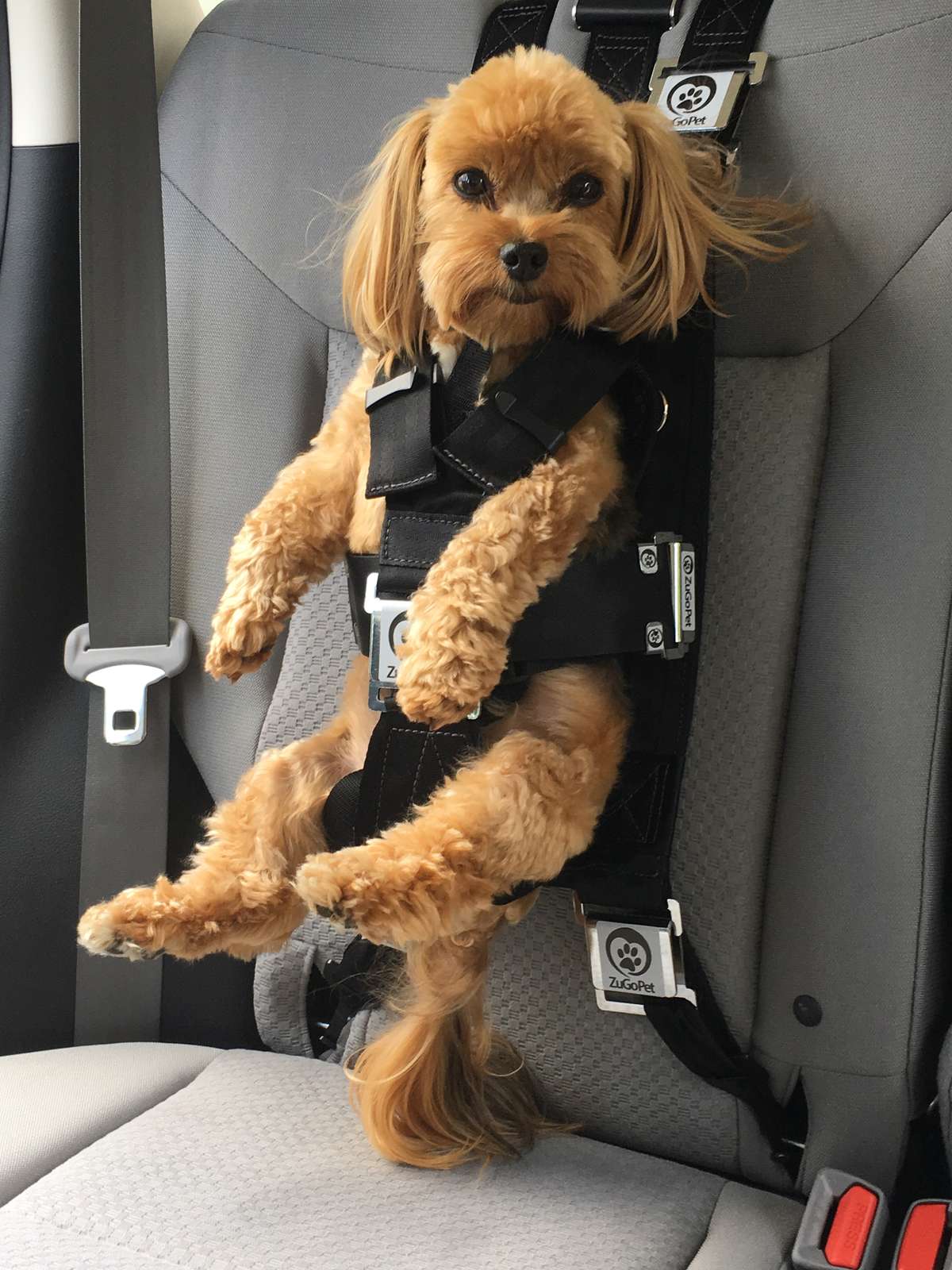 Give your loved one the safety they deserve!
What's Included in the Box:
Velcro Harness
Car Seat, Frontpack & Backpack
Backpack / Frontpack Straps
Child Anchors for Rocketeer Pack
Headrest strap
Check your car for baby car seat connectors
The Rocketeer Pack requires baby car seat connections to install correctly. Please check your car's owner manual to find these connectors. Not all cars have these hookups. Please verify before purchasing.