Back to the top
Premium Airplane Compliant Pet Travel Carrier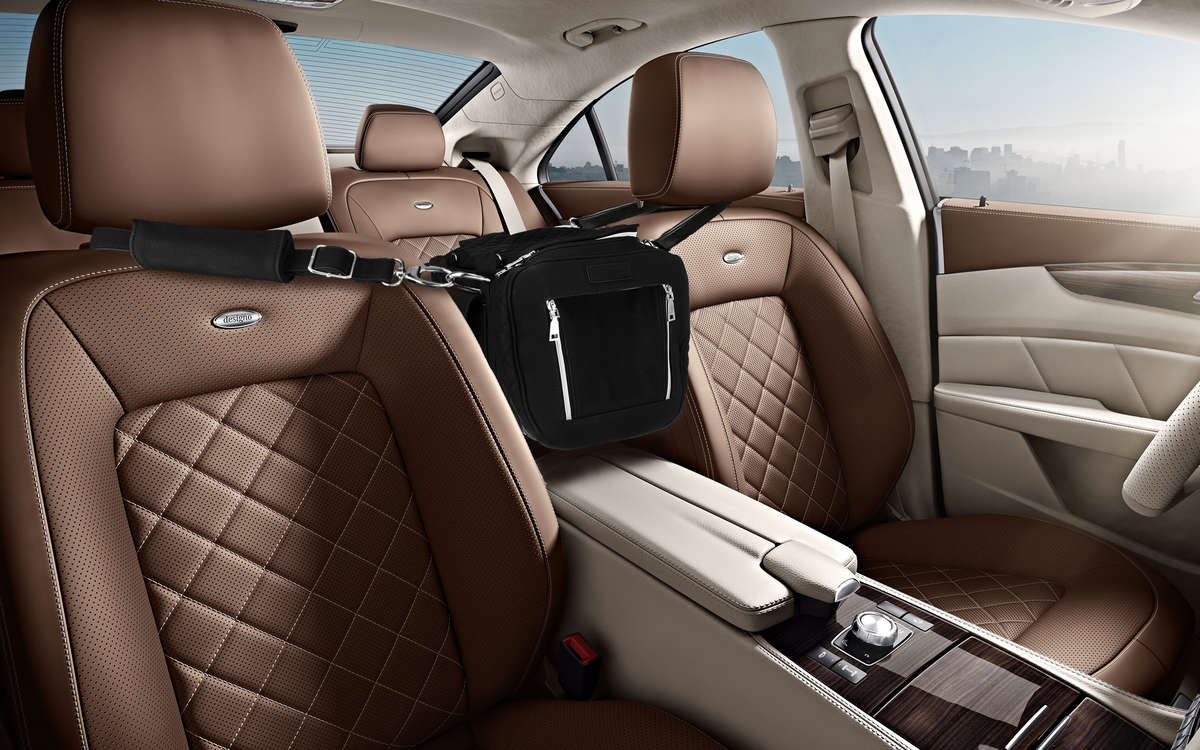 The Jetsetter has 7 Products in 1:
Premium Designer Handbag - Five pockets for your belongings
Airline Compliant Carrier - 3 mesh zipper openings
Dog Carseat
Dog Bed
Hands Free Dog Leash
Luggage Attachment - Jetsetter slides on a standard luggage handle tote your loved one around the airport with ease!
Interior Safety Strap
Adjustable Straps - Over the shoulder carrying option
Double Zippers - Convenient and high quality
Heating & Cooling Compartments - Maintain the ideal temperature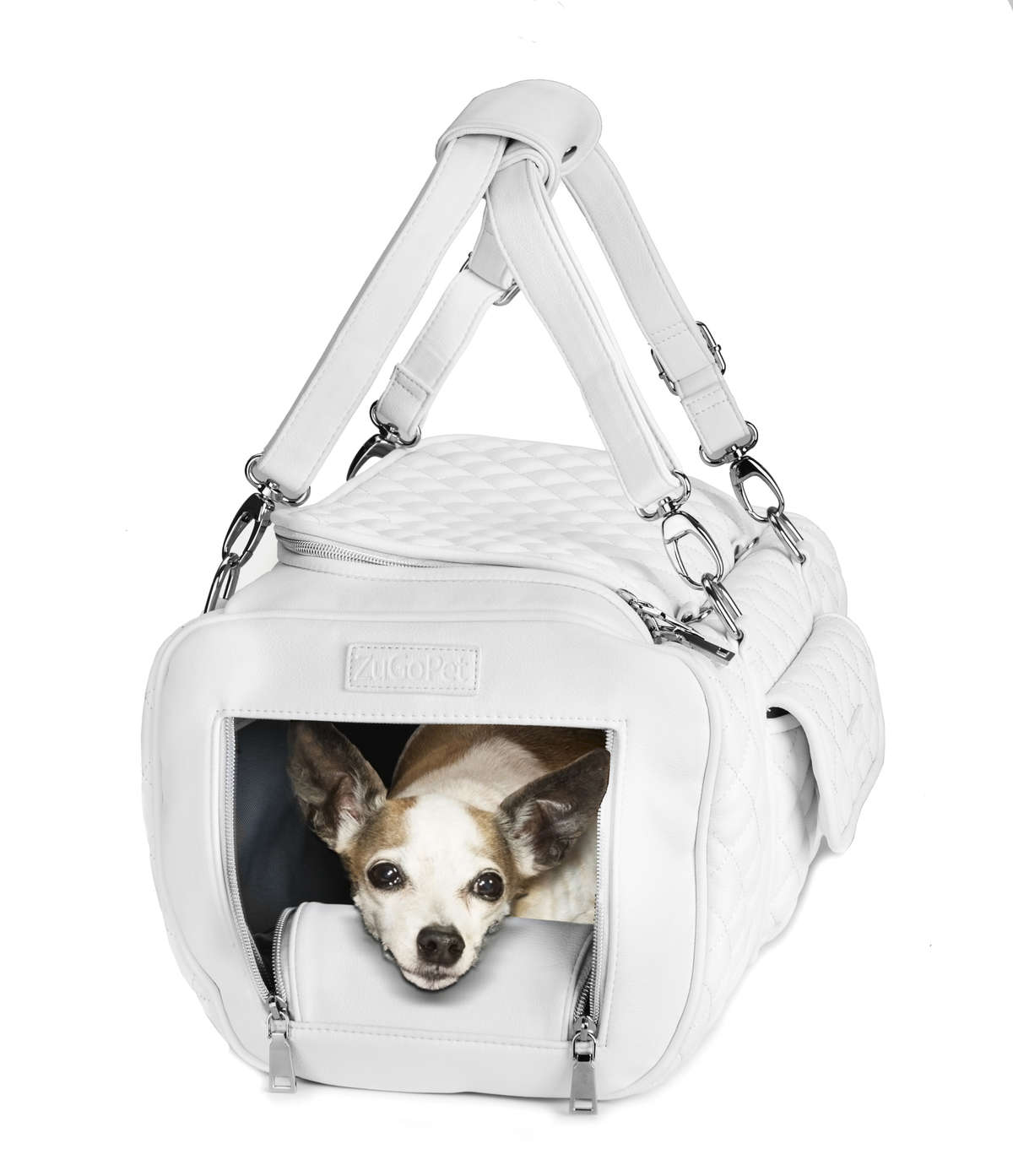 The Jetsetter is specifically designed so you can travel on any airline whether it's domestic or international. The Jetsetter has three separate openings with easy to zip, double mesh doors. If your dog wants more privacy or gets frightened easily while traveling simply zip up the two mesh sides allowing air to flow into the bag.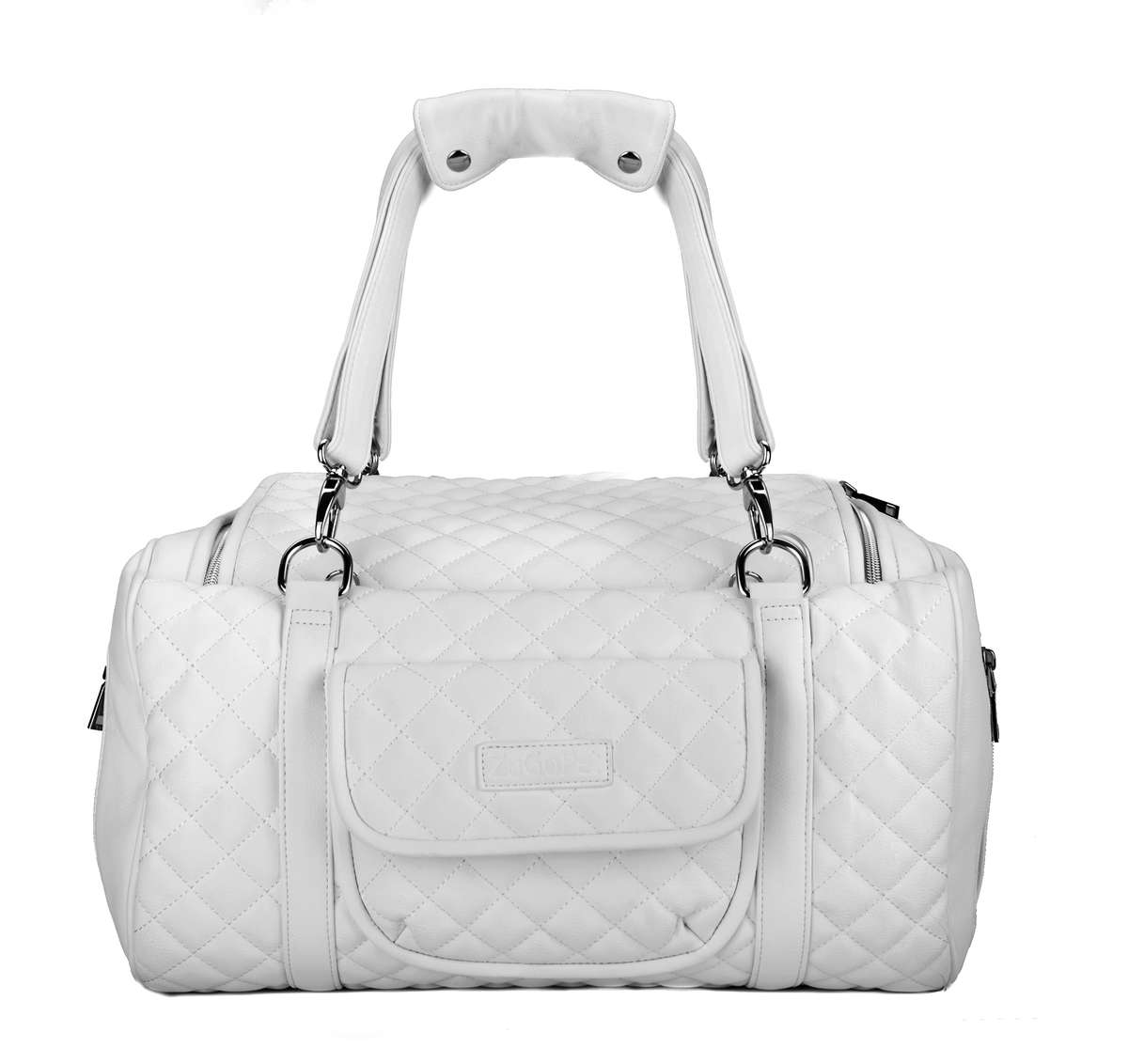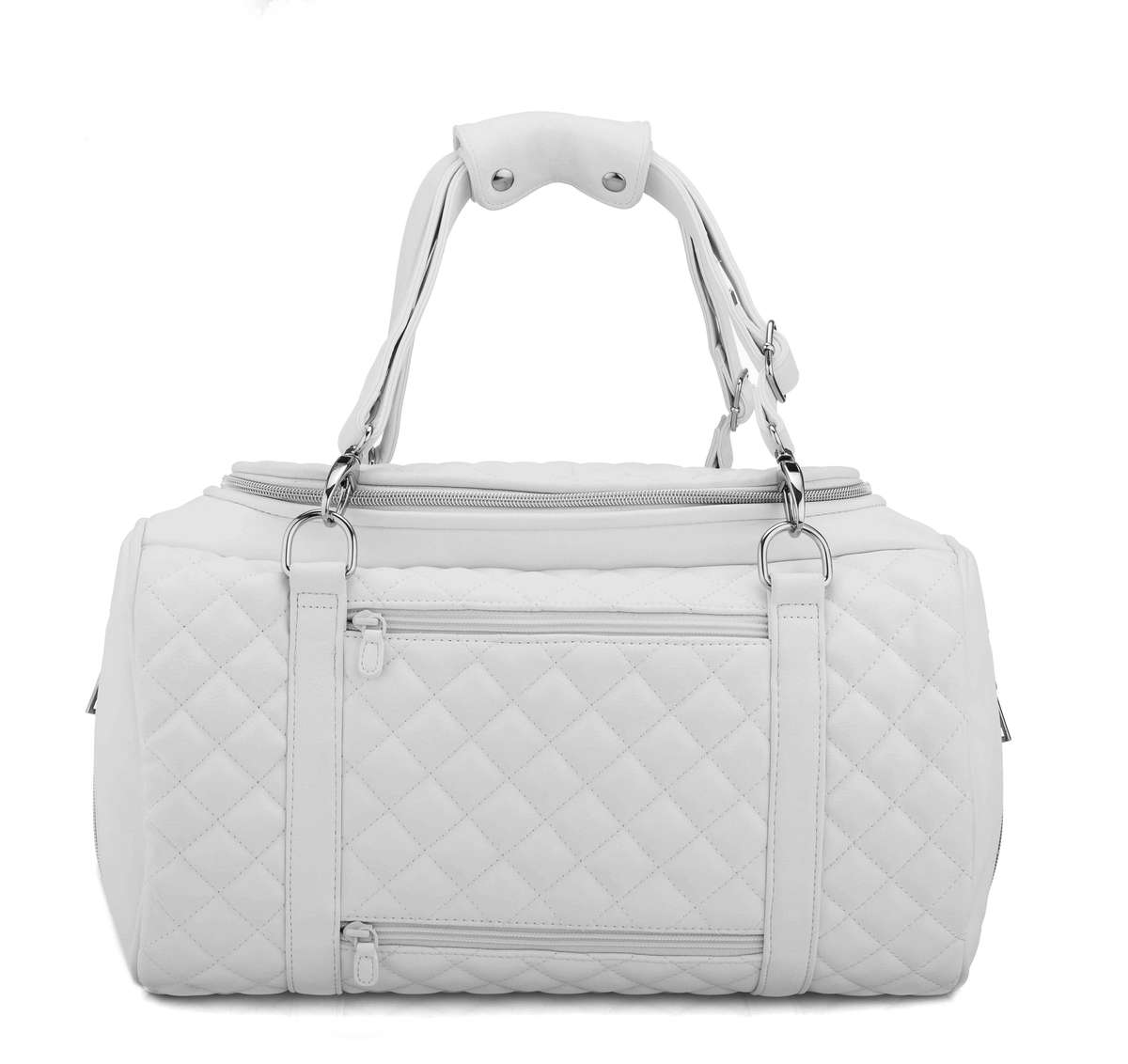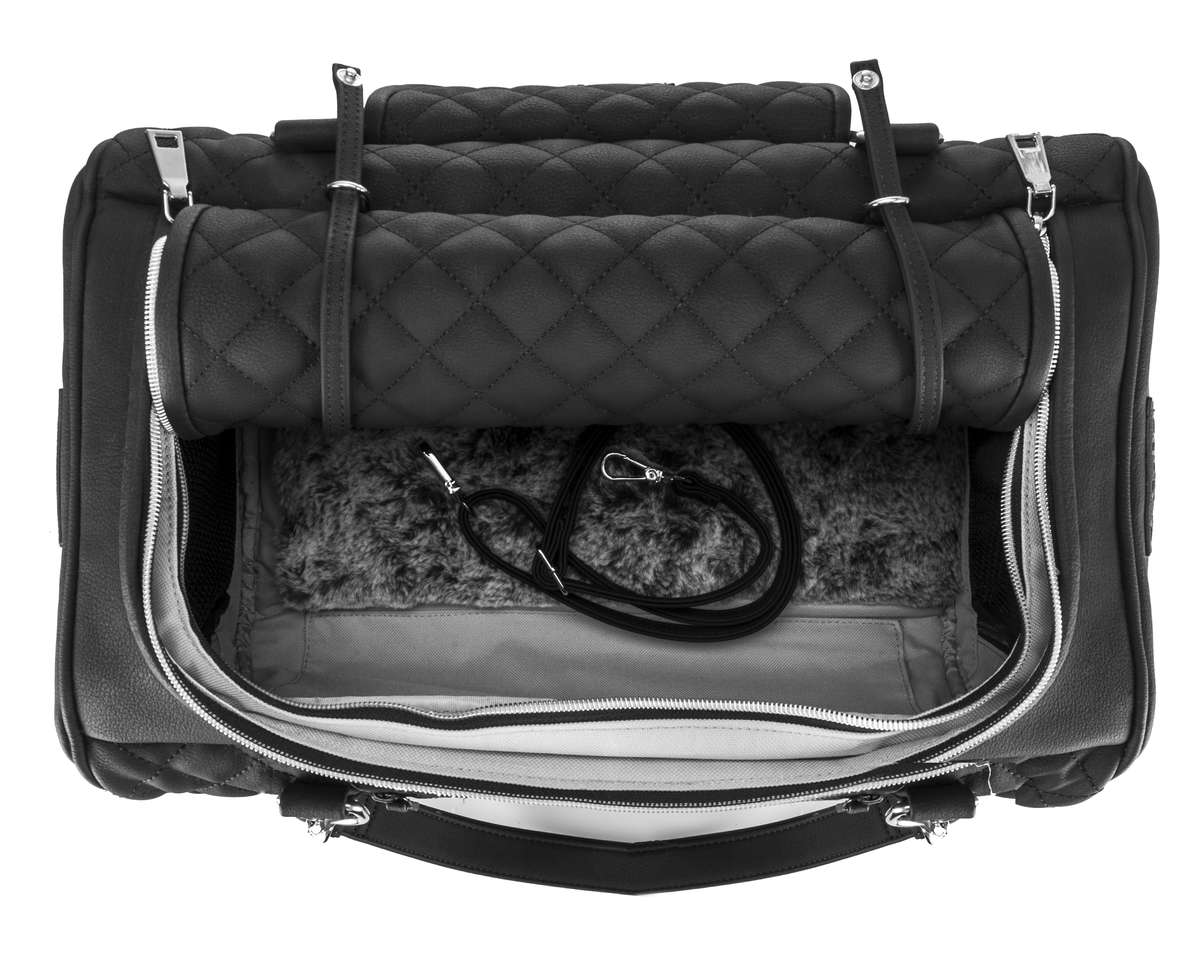 Every Jetsetter Includes:
Premium Vegan Faux Leather
Soft Flexible Washable Pillow (Imported from France)
Premium Carrier - Your dog will feel comfortable and relaxed while feeling cradled in this plush carrier. No more anxiety while traveling.
Interior safety strap - Makes sure your dog stays in the bag at all times. Doubles as a dog leash with two clips on each side.
Handsfree Walking Leash with 2 clips - Easily clip your dog onto a fence or any stationary object.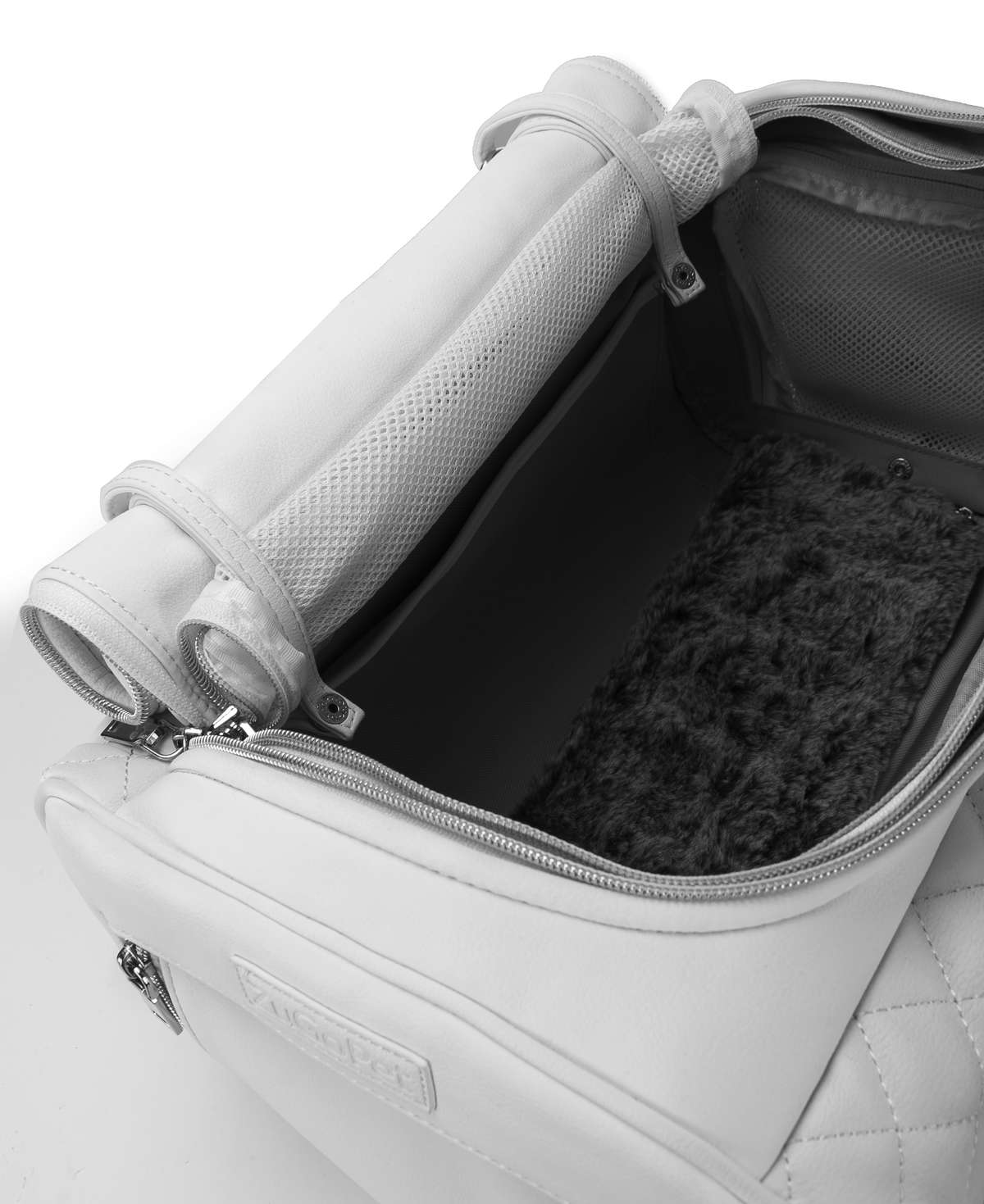 Three Openings with Mesh
Water proof Interior
Two Extra Long Interior Pockets for heating and cooling units
Removable & washable faux fur (imported from France)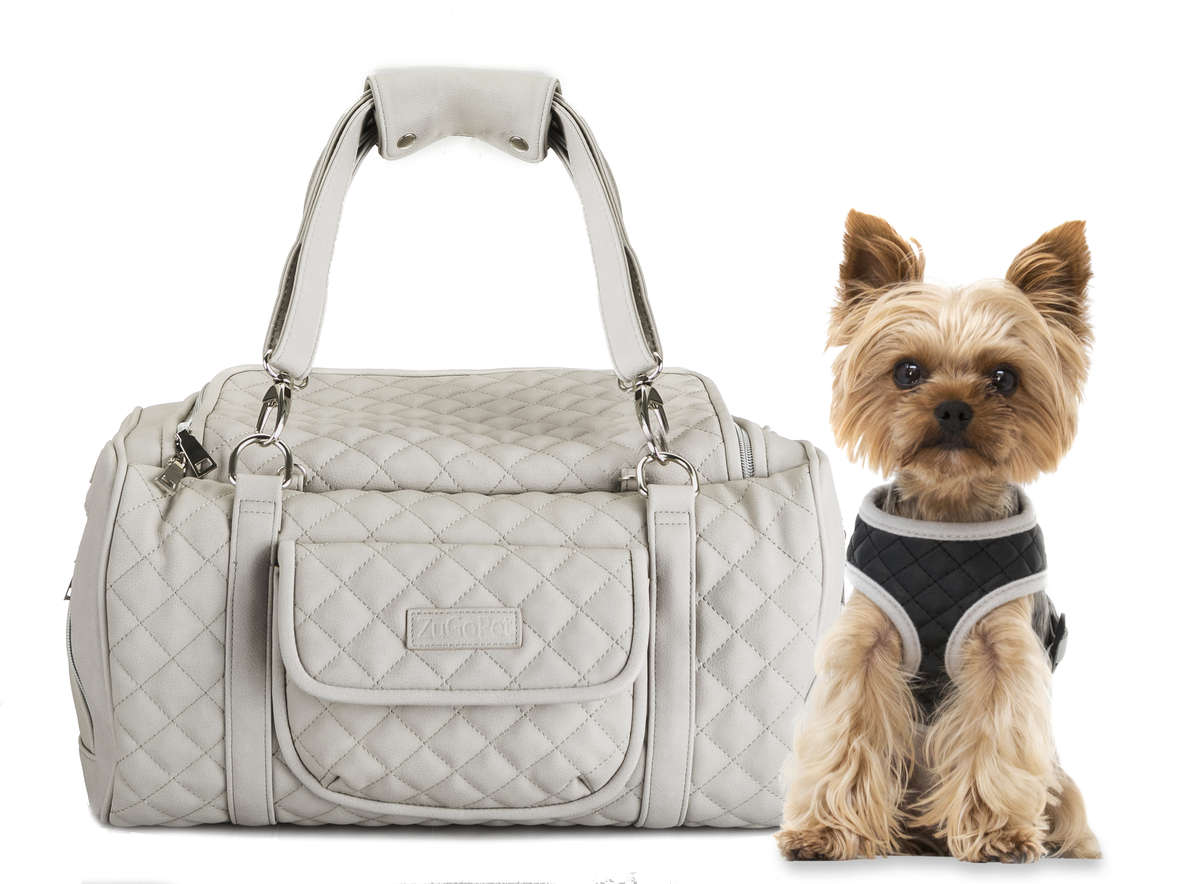 ZuGoPet has donated thousands of dollars to rescue dogs out of kill shelters and to help find them happy homes. Every bag purchase helps an animal in need. With our "Buy a Bag, Save a Life" program, any ZuGoPet product purchase we donate to an animal rescue facility.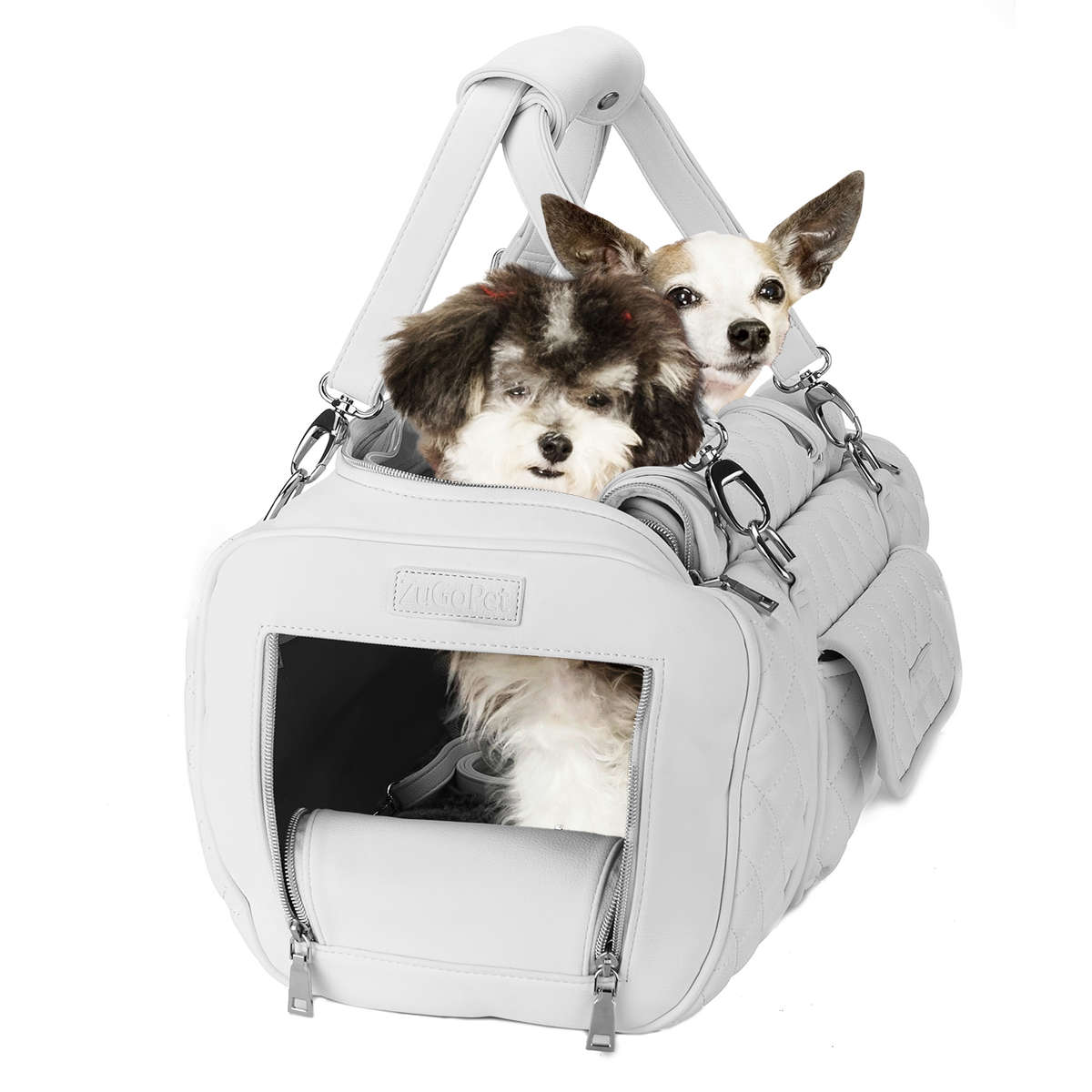 The ZuGoPet Jetsetter is specifically made for dogs smaller than 16 inches.
Dogs from 16-20 inches you can still use the bag as a car seat distraction tether. Just open up the top of the bag so they can be positioned right next to you in the car.
1. Jetsetter Premium Carrier
2. Safety Tether, doubles as Hands Free Walking Leash
3. Soft Washable Pillow
4. Adjustable Shoulder Straps

Dimensions:
10" W x 16" L x 9" H (24.5cm x 40.6cm x 22.9cm)